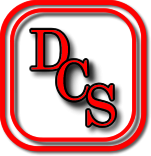 1. Reduce your inventory costs

The DCS system allows you to monitor your inventory accurately and identify overstock, slow moving, and dead stock. So you can liquidate less profitable items and use the money saved for other, more productive lines.

Fact is DCS customers have been able to reduce inventory investment by an average of 27%.

2. Increase your inventory turns

Overstock can hurt your profitability as much as dead stock or too little stock. DCS will improve your control over inventory levels and help you achieve significantly higher turns.

Fact is, DCS clients typically experience a 50% increase in inventory turns

3. Increase your service level

With greater control of your inventory you will have the right items in stock when you need them.

Fact is, a 95-98% service level is quite common for DCS clients.

4. Increase your margins

With DCS automatic pricing you can increase your overall gross margin by controlling it on an item-by-item basis.

Fact is, wholesalers using the DCS system have increased their gross margins by 3 points, some as many as 7 points.

5. Improve your cash flow

With automatic credit checking and the receivables information available through the DCS system, you can improve the cash position of your company – Right Away!

6. Improve the effectiveness of your sales force

By knowing how much each salesperson, item, and customer contributes to your gross margin, you will be better able to move in the most profitable directions.

7. Save money through better management of your payables

You will save significant dollars by verifying the accuracy of the billing from your suppliers.

Fact is, many DCS customers save 1% and more of the cost goods for stock sales by catching errors.

8. Receive management information quickly

Management information is current up-to-the-second and accurate. Your staff is free to concentrate on more profitable activities.

9. Take on new lines and handle more sales volume- with additional capital outlay

You can use the capital released from inventory to invest in new lines and more high turning stock. In other words, DCS will help you increase your sales without increasing your inventory investment, and it will allow you to handle more sales volume without adding more people.